LAWYERS
Legal advice in the various branches of Law.
Legal Department
Complete advice for our clients
At Asset Management Spain Gestmadrid we have been providing advice with a high level of service, quality, closeness and commitment to our multidisciplinary team made up of professionals for more than 30 years.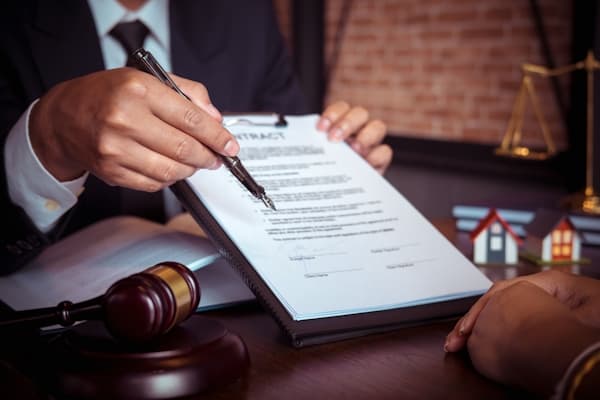 • Maximum quality of service
• Budget in 24h
• The best professionals
• More than 30 years of experience
• Team with more than 20 lawyers
Money Laundering Prevention
Subject matter experts
At Asset Management Spain Gestmadrid we have a group of experts in money laundering prevention.
We know the importance of transparency and legality in any operation and we work to guarantee it.
Preventive Advice
Asset Management Spain Gestmadrid offers advice on the prevention of money laundering on a one-off basis or during a project.
For all this, we offer customized solutions so that your company complies with money laundering prevention regulations and can focus on its business objectives.
Experience
In the tax law department of Asset Management Spain Gestmadrid we have lawyers who are experts in the prosecution service and are dedicated to providing tax advice to companies on all their accounting and tax obligations. We also advise individuals planning their personal assets and looking for the most optimal solutions that adapt to each specific case in order to reduce their tax cost.
At Asset Management Spain Gestmadrid we advise our clients, whether they are companies or individuals, before any tax collection, management and inspection procedure.
Service coverage
Advice on tax matters
Valuation in linked operations and transfers
Management, collection, penalty and tax inspection procedures
Proceedings of patrimonial responsibility of the State
Foreign trade and Indirect Taxation and Customs planning
Challenge cadastral valuations
Application of taxes, with observation of non-subject operations
Taxes applicable in spin-offs, mergers, restructurings
Due diligence processes
Application of taxes on donations and inheritances
Tax crime
Tax inspection
VAT or fiscal transmissions
Operations
At Asset Management Spain Gestmadrid we offer you the best lawyers in commercial matters, who will work with you professionally, efficiently and effectively to obtain the best results.
At Asset Management Spain Gestmadrid commercial law is an part of our professional practice which consists of advising in the field of mergers and acquisitions, including operations of:
Business acquisition and disposal
Business restructuring operations
Investment agreements
Partner Agreements
Advice and conflict resolution
Constitution of companies and/or companies
Drafting of commercial contracts
Breach of contract
Defaults and Insolvencies
Intellectual and industrial property (trademarks)
Corporate operations
Administration consultancy
Family protocols
Sale and acquisition of shares
Company Valuations
Comprehensive real estate advice
Are you interested in investing in Spain? Do you want to buy a property for investment and need help with administrative procedures?
In our department of Real Estate Lawyers we have the best team made up of professionals of recognized prestige in the legal field willing to advise all our clients in a personalized way .
When it comes to litigation or advice related to property, we can effectively intervene in any of these jurisdictions. Our professionalization of all possible legal matters related to real estate makes a comprehensive and efficient management possible. In our department we promote the process of urban and tourist renewal and restoration, as well as actions on property rights. We also have experience in the management of cooperatives and owners' committees.
That is why it is in charge of supervising real estate transactions between individuals and with public administrations.
Purchase and sale operations
At Asset Management Spain Gestmadrid we offer a comprehensive service for real estate investors. We help and advise in all real estate procedures.
For our team, your safety is the backbone of our work. We will take care of formulating the best legal strategy to defend your interests and strengthen your legal certainty at all stages of the judicial process.
Real estate lawyers
Experts in setting up and managing real estate complexes for shopping malls/parks, homeowners associations, etc.
Advice on all types of real estate transactions such as transfers and acquisitions of property and real rights over private or public real estate, leases, sale & lease back, construction contracts, engineering, project management, transfers of urban development.
Highly qualified
We have a team specialized in procedural law that is complemented by a personalized and permanent system, providing our clients with information on the status of their files on a regular basis.
Service coverage
Civil Procedure Law
Criminal Procedural Law
Administrative Procedural Law
Social Procedural Law
Extensive knowledge
At Asset Management Spain Gestmadrid we have a team of professionals in Administrative Law. With the aim of providing a trustworthy legal service capable of providing services, regardless of what administrative procedures the clients are involved in. We offer high quality legal advice and assistance to public sector entities, private companies and individuals in internal operations.
Services Coverage
Application for authorizations, administrative permits and public subsidies
Presentation of property claims
Legal assistance in administrative procedures
Preparation of reports and opinions
Personalized advice
Decision Optimization
Our cooperation allows the use of business decisions that optimize and promote the daily management of human resources, through permanent and active contact, and help in a practical way to immediately solve the problems that arise on a day-to-day basis of the business.
This objective is achieved by assigning a professional team that deeply understands the business reality of each client, adapts to it and maintains a fluid and permanent connection based on availability, professionalism and trust.< /p>
We help you
Disabilities
Layoffs
Quantity Claims
Sanctions
Employment regulation
Pensions and Retirement
ERTE
Termination of the voluntary contract
Labor court proceedings
Urban Issues
At Asset Management Spain Gestmadrid we have an urban planning legal department. Our goal is that our clients always obtain answers that satisfy their urban needs. We will carefully study your proposal and evaluate its feasibility according to the municipal agreement of each city, managing the processing of the necessary permits. Our team always offers our clients direct and personalized treatments.
Services Coverage
Land qualification
Urban legality protection files
Closure Orders
Sanctions
Denial of Licenses
Expropriations
Demolition orders
Processing of urban authorizations and licenses
Urban planning agreements: negotiation, drafting and processing of agreements.
Ask us
How can we help you? Fill out our form and we will contact you.